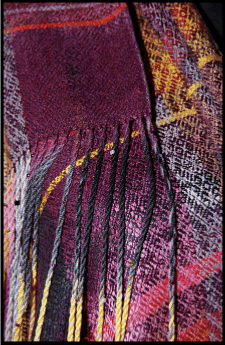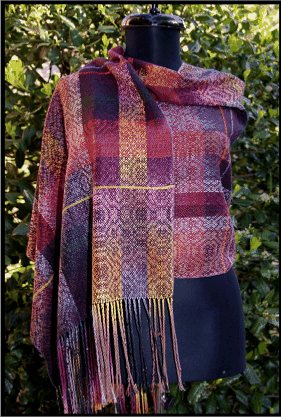 Fabric: Hand-Dyed, Handwoven 100% 20/2 Silk
Fringe: Twisted & Beaded
Size: 22" x 84", plus Fringe
Awards: Texas Museum of Fiber Art's 2009 BIG as Texas Fiber Arts Exhibit: 3rd Place.
Contemporary Handweavers of Texas 2009 Members' Show: 3rd Place Fashion Accessories.
SOLD

Inspiration: Display of cherries in local grocery store at the height of the season - red, burgundy, gold.